Reliable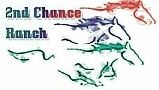 Auctions
Toro 150 54" Snow Blower Attachment
Snow Blower Attachment for Toro
Groundsmaster 300 Series
or other PTO tractor / skid steer (with modifications to brackets)
Excellent shape! Save Thousands $$$
Just in time for WINTER!
DESCRIPTION: This is a model 150 - 54" width snow blower with the Toro brand that is a Loftness type. This snow blower was designed for the Toro 300 series tractor. There are Toro accessories that need to be purchased to be used as designed.
The snow blower comes as pictured. There are no other parts included. You will need to purchase a PTO drive shaft, an electric spout controller, and possibly some brackets.
This implement may work on other equipment including Bobcat or other skid steers with a front Power Take Off / PTO. Some fabrication of brackets and drive shaft is necessary to adapt this snow blower to your application. This item is sold "as is".
View video of this type snow blower in action.
Toro pdf on the Groundsmaster 300
It is in great shape and retails for several Thousand Dollars! You can have it for a fraction of the price.
NO RESERVE AUCTION
DETAILS: Very nice shape with some wear and recent surface rust from outside storage.
Mechanical parts are free-reeling. Very heavy gauge steel constuction.
not actual auction photo
not actual auction photo
actual auction photo
actual auction photo
actual auction photo

TERMS OF SALE:
THIS SNOW BLOWER IS OFFERED IN AS IS CONDITION. ALL SALES ARE FINAL. IF YOU HAVE QUESTIONS, PLEASE ASK BEFORE YOU BID. We have provided an accurate description of the snowblower to the best of our knowledge. IT IS YOUR RESPONSIBILITY TO KNOW IF YOU CAN MAKE THIS IMPLEMENT WORK ON ANY TRACTOR OTHER THAN A GROUNDSMASTER 300 SERIES.
This snowblower is being offered for sale locally in the Denver metro area and may be removed from the auction before it has ended. Highest bidder will be given the opportunity to match the local offer at that time. We are offering this snowblower with a very low starting price and NO RESERVE. It is your responsibility to pick it up locally or we may assist in arranging delivery at the buyer's expense. If shipping arrangements are made, there will be a $200 crating and handling charge added to the actual trucking costs.
We accept Paypal or cashier check only for payment. Payment is expected no later than 3 days from time of sale unless other arrangements have been made.